Professor Iain McInnes CBE
Iain is currently the Director of the Institute of Infection, Immunity, and Inflammation, Muirhead Professor of Medicine and Professor of Rheumatology at the University of Glasgow. Iain is the President of the European League against Rheumatism (EULAR). In May 2019, he was recipient of The Carol Nachman prize for rheumatology. In December 2018, Iain was awarded a CBE for his services to medicine. Oxford BioDynamics has collaborated with Professor McInnes and his teams on several successful research projects since 2014. Iain joined the Company's Scientific Advisory Panel in October 2019.
Professor Jane Mellor
Jane read bacteriology and virology at the University of Manchester and received her PhD from the University of Reading. She started her career as a post-doctoral research scientist at the University of Oxford. She later became a research fellow at Wolfson and Exeter colleges at the University. In 1989, she became the Wellcome Trust senior research fellow in basic biomedical science. Jane has published more than 70 articles in peer –reviewed journals and in 2009, for her achievements in studies of epigenetics and regulated gene expression Jane was elected a Fellow of the European Molecular Biology Organization (EMBO). She was created the first professor of Epigenetics at the University of Oxford in 2008.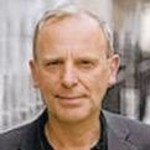 Professor Karol Sikora
Karol is a Medical Director of Cancer Partners UK, which is creating the largest independent cancer network in the UK. He is Consultant Oncologist at Hammersmith Hospital, London and he chairs the scientific advisory board of Source Bioscience PLC, Britain's leading cancer diagnostic company. He is Dean of Britain's first independent Medical School at the University of Buckingham and is a Fellow of Corpus Christi College, Cambridge. Karol has published over 300 papers and written or edited 20 books including Treatment of Cancer – the standard British postgraduate textbook now going to its fifth edition and most recently The Economics of Cancer Care. He is the founding editor of Gene Therapy and Cancer Strategy, and remains an adviser to the World Health Organisation. He currently directs a cancer drug donation program in Africa.
Professor Lucien Peng-Jin Ooi
Lucien is the Deputy Director at the National Cancer Centre, Singapore and the Chairman, Division of Surgery, at Singapore General Hospital. He was made a Fellow of Royal College of Surgeons of Edinburgh, the Royal College of Physicians and Surgeons of Glasgow, as well as the International College of Surgeons. He has a doctorate in Medicine awarded in 2001. Lucien has a sub-specialty interest in hepatobiliary and pancreatic surgery and as part of a distinguished career as immediate past Head of Department of Surgical Oncology in Singapore at the National Cancer Centre Singapore, he oversaw a department of more than 30 senior surgeons of various sub-specialties and was actively involved in advancing the specialty of surgical oncology. Lucien has been extensively consulted and sits on the panel of many illustrious international advisory boards and committees including those in the Ministry of Health.